Mao with several Jews Frank Coe, Israel Epstein, Elsie Fairfax-Cholmely, and Solomon Adler                     Israel Epstein and Chairman WU
Rittenburg with  WPPs Martin Sorrel
SIDNEY RITTENBERG (LI DUNBAI) (August 14, 1921; ) is an American interpreter and scholar who lived in China from 1944 to 1979.Rittenberg was born into a Jewish family in Charleston, South Carolina, and lived there until his college studies. After attending Porter Military Academy, he  attended theUniversity of North Carolina at Chapel Hill, where he majored in philosophy. While attending Chapel Hill, he became a member of the US Communist Party. In 1942, following the entry of the US into World War II — and after his leaving the Communist Party — Rittenberg joined the Army and was sent to Stanford's Army Far Eastern Language and Area School to learn Japanese. Rittenberg did not wish to be assigned to study Japanese, and was able to be assigned to learn Chinese instead.This led to his being sent to China in 1944. After the end of the war, he decided to stay in China as part of the United Nations famine relief program. This led to his meeting the leaders of the Communist movement at Yan'an in 1946.He WORKED CLOSELY WITH MAO ZEDONG, military leader Zhu De, statesman Zhou Enlai, and other leaders of the Communist party during the war, and was with these central Communist leaders at Yan'an. HE WITNESSED FIRST-HAND MUCH OF WHAT OCCURRED AT UPPER LEVELS OF THE CCP AND KNEW MANY OF ITS LEADERS PERSONALLY. He was the first American citizen to join the Chinese Communist Party (CCP).  ________________
ISRAEL EPSTEIN He was one of the few foreign-born Chinese citizens of non-Chinese origin to become a MEMBER OF THE COMMUNIST PARTY OF CHINA. Israel Epstein was born on April 20, 1915 in Warsaw. In 1917, Epstein came to China with his parents at the age of two and they settled in Tianjin In 1951, Soong Ching-ling invited him to return to China to edit the magazine China Reconstructs, which was later renamed China Today. He remained editor-in-chief of China Today until his retirement at age 70, Israel  Epstein, became the MINISTER OF APPROPRIATIONS,an extremely powerful position in a practically cashless era. During the Cultural Revolution, on charges of plotting against Zhou Enlai, he was imprisoned in  In 1973, he was released. Israel Epstein was elected as a member of the standing committee of the NATIONAL COMMITTEE OF the chinese people's political consultative conference, an advisory body, in 1983. ________________
ROBERT LAWRENCE KUHN Robert Lawrence Kuhn (born 1944) is an , investment banker, and public intellectual. He has a doctorate in brain research and is the author or editor of over 25 books, he is a long-time adviser to China's leaders and the Chinese government; adviser to multinational corporations on China strategies and transactions; and a frequent commentator on business, finance, and China(he is a columnist for China Daily and South China Morning Post and he appears regularly on the BBC, China Central Television and other major media). For over 20 years, he has worked with China's senior leaders, advising on economic policy, science and technology, media and culture, Sino-American relations, and international communications.He is another Jewish investment BANKER "CONSULTANT" TO THE CCP . He is SENIOR ADVISER to China Central Television (CCTV), Xinhua News Agency,and Global People magazine (published by People's Daily). Kuhn is Senior international Commentator on CCTV. He is one of the China Visionaries in the TV series produced for China's 60th anniversary by Shanghai Media Group, and he was featured on CCTV Channel 1's Focus Talk ________________
SIDNEY SHAPIRO (born December 23, 1915) is an American-born Chinese author and translator who has lived in China since 1947. He was born in Brooklyn, New York. He resides in Beijing, and is a MEMBER OF THE CHINESE PEOPLE'S POLITICAL CONSULTATIVE COUNCIL.He is one of very few naturalized citizens of the PRC Shapiro's connections with China began during the World War II, when he was serving in the United States armed forces. He was chosen to learn Chinese . After attaining a law degree in the US, he went to China, arriving in Shanghai in 1947. There, he met his future wife, an actress named Fengzi (Phoenix), who was a supporter of the Communist Party of China prior to its ascent to power.Beginning in the Cultural Revolution, she spent 10 years under house arrest for her opposition to Mao's wife, Jiang Qing. She later became one of the most prominent drama critics in the People's Republic._______________
MORRIS COHEN —–Morris Abraham Cohen (1887–1970) was a British and Canadian adventurer of Jewish origin who became aide-de-camp to Sun Yat-sen and a major-general in the Chinese National Revolutionary Army.
In April 1900as a child  he was arrested as "a person suspected of attempting to pick pockets". A magistrate sent him to the Hayes Industrial School, an institution set up by  Lord Rothschild to care for and train wayward Jewish lads . He was released in 1905 and Cohen's parents shipped the young Morris off to western Canada.'
After WW1 ,  Cohen looked for something new to do, and in 1922 he headed to China  George Sokolsky , the Jewish New-York born journalist who worked for Sun's English-language Shanghai Gazette arranged an interview for him with Eugene Chen, Sun's secretary. Cohen was hired, and  ENSCONED HIMSELD IN SUN YAT SENS HOME from 1922  in the city's French Concession. He then got right to work.In Shanghai and Canton he told people that he was an aide-de-camp and an acting colonel in Sun Yat-sen's army. He soon became one of Sun's main protectors, shadowing the Chinese leader to conferences and war zones
When the Japanese invaded China in 1937, did work for the British intelligence agency, Special Operations Executive (SOE). Cohen was in Hong Kong when , the Japanese tossed him into Stanley Prison Camp. There  he languished in Stanley until he was part of a rare prisoner exchange in late 1943. (who secured Sun Yat Sens "General" freedom form the Japanese ?Remember Victor Rothshcild RAN MI5 during WW2 )._______________

EDWARD ISAAC EZRA —–Edward Isaac Ezra (born 1883 in Shanghai; died 1921 in Shanghai) was a wealthy Jewish businessman,  who was at one time "one of the wealthiest foreigners in Shanghai". According to one report, Ezra amassed a vast fortune estimated at from twenty to thirty million dollars primarily through the importation of opium, largest stockholder and the managing director of Shanghai Hotels Ltd.
Edward Isaac Ezra was born in  on 3 January 1883, the oldest of the nine children of Isaac "Ned" Ezra (died 1892), one of the first Jewish merchants in Shanghai
In 1913 Ezra was elected the first president of the Shanghai Opium Combine. At the same time Ezra was leading the legal cartel, he was also organizing an illegal underground opium smuggling and distribution network
He was related by marriage to the Sassoon family Ezra's relationship to the Sassoon family by marriage, and his immense wealth allowed him both social standing and political position .Ezra was the president of the Shanghai Zionist Associationfrom its founding in 1903.Ezra was an active member and past Master of the Lodge Saltoun, and attained the highest degrees in freemasonry.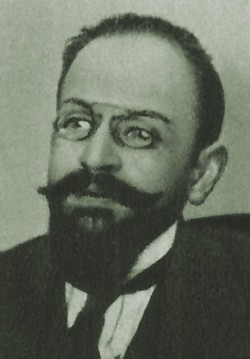 Adolph Abramovich Joffe (10 October 1883, —— 1927, Moscow) was a Communist revolutionary, a Bolshevik politician and a Soviet diplomat of Karaite Jewish descent. He was born in Simferopol, Crimea, Russian Empire in a wealthy Karaite Jewish family.
Joffe was one of the Soviet delegates at the Genoa Conference in February 1922, an experience he described in a short book published later that same year. After the Soviet walkout, he was made SOVIET UNIONS AMBASSADOR TO CHINA  , as the Soviet troubleshooter (or Kuznetsov) of those days. In 1923, Joffe signed an agreement with Sun Yat-Sen in Shanghai on SOVIET AID TO Kuomintang on the assumption that the latter would cooperate with Chinese Communists, presumably with Lenin's approval.While in China, Joffe traveled to Japan in June 1923 to settle Soviet-Japanese relations.The negotiations proved long and difficult and were aborted when Joffe became gravely ill and had to be sent back to Moscow. He died in 1927 ._______________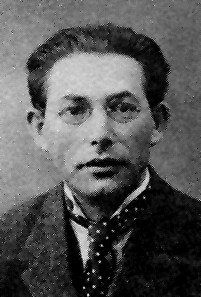 MICHEAL BORODIN (GRUZENBERG)Borodin was born in a Jewish family in Yanovich, located in modern Vitebsk Region, Belarus. He joined the Bolshevik party in 1903 and became an associate of Vladimir Lenin's in their underground work. In 1905, he chose to go into exile in the United States.
When Sun Yat-sen requested the help of the Comintern, Gruzenberg/Borodin led a contingent of Soviet advisors to Guangzhou, where Sun had established a local government. He negotiated the First United Front between the Chinese Nationalist Party of Sun Yat Sen and the Chinese Communist Party. Under his tutelage, both parties reorganized on the Leninist principles of democratic centralismHe arranged shipments of Soviet arms and shrewdly kept a balance between the middle class elements of the Nationalists and the more radical Communists.
After Sun Yat-sen's death in 1925, Gruzenberg/Borodin remained and "influential advisor" to the Nationalists  Chiang Kai-Shek, head of the right wing of the party, purged communists in the bloody Shanghai Massacre of 1927 but allowed Borodin to "escape" by car to the Soviet Union along with Sun Yat-sen's wife and Eugene Chen's sons.._______________
SOLOMON ADLER Jew spy who spied on America  He was identified by Whittaker Chambers and Elizabeth Bentley as a Soviet intelligence source and resigned from the Treasury Department in 1950. After several years teaching at Cambridge University in England, he RETURNED TO CHINA IN THE 1950S and was a resident there from the 1960s until his death, working as a translator, economic advisor, and SPY WITH THE CENTRAL EXTERNAL LIAISON DEPARTMENT, A CHINESE INTELLIGENCE AGENCY.