ON SEPTEMBER 2000 THE ZIONIST CONTROLLED PNAC ADVOCATED A NEW PEARL HARBOUR  ONE YEAR LATER THE EVER HELPFUL BIN LADEN GAVE IT TO THEM
In its report titled — Rebuilding America's Defenses: Strategy, Forces and Resources for a New Century  —- this is what it stated ——- To preserve American military preeminence in the coming decades, the Department of Defense must seek to exploit the emerging revolution in military affairs. Information technologies, are becoming more prevalent Any serious effort at transformation must occur within the larger framework of US military statergy and defense budgets Further, the process of transformation, even if it brings revolutionary change, is likely to be a long one, absent some catastrophic and catalyzing event – like a New Pearl Harbour
 NETANYAHU SAYS 9/11 WAS GOOD FOR ISRAEL
ALL FOUR OF THE AIRPORTS FROM WHICH THE ALLEGED HIJACKERS BOARDED WERE GUARDED BY AN ISRAELI COMPANT ICTS
The company that ran airport security at all three airports where the alleged hijackings originated was Huntsleigh USA a wholly owned subsidiary of ICTS International and owned by Ezra Harel and Menachem Atzmon – both Israeli Jews.
The company was run by "experts" in the security and intelligence field – Israeli intelligence that is. Most employees were ex- Shin Bet agents. It is not credible that this company, which ran security at both Boston Logan and Newark airports, was so slipshod as to allow 19 Arabs to board 4 different planes with box-cutters, mace, and even a gun.
The ICTS link to the 9/11 airports is confirmed by Dr Allan Saborsky Incidentally Israel Harel the Israeli head of ICTS died in December 2003
THE SECURITY OF THE WTC ITSELF WAS IN THE HANDS OF JEW OWNED KROLL ASSOCIATES
The contract to run security at the WTC was awarded to Kroll Associates after the 1993 WTC bombing. Kroll is otherwise known as "Wallstreet's CIA". The contract was awarded by The Port Authority of New York and $2.5 million was paid to them to revamp security at the complex. The owners of Kroll were two Zionist Jews named Jules & Jeremy Kroll.The managing director of Kroll at the time was Jerome M. Hauer. Control of security of the WTC was as important as control of airport security as a controlled demolition would be impossible without inside assets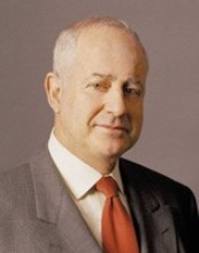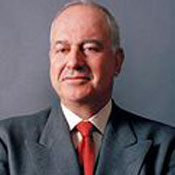 Jules Kroll Jeremy Kroll and Jerome Hauer
Source https://wikispooks.com/wiki/9-11/Israel_did_it
COMPARISON BETWEEN WTC COLLAPSE  AND OTHER CONTROLLED DEMOLITIONS
Remember that Zionist owned Kroll Associates under Zionist tand Mossad linked Jerome Hauer controlled the security of WTC They could easily bring demolition experts on the night of 9/11 hide the explosives and on cue just blow up WTC
FIVE ISRAELIS CAUGHT CELEBRATING AND FILMING THE CRASHING AIRPLANES

The 5 Israelis were observing the  celebrating and high fiving each other They were placed at a perfect vantage point to view the 'event" almost as if they knew what was going to happen before hand In fact they did state on Israeli TV that they were there to ""Document the Event" The names of the five "Dancing Israelis' were Sivan Kurzberg & Paul Kurzberg, Yaron Schmuel, Oded Ellner & Omer Marmari.They claimed to be in the country working as movers for Urban Moving Systems Inc.,which maintained a warehouse and office in Weehawken, New Jersey. They were held for 71 days in a federal detention center in Brooklyn, New York, during which time they were repeatedly interrogated by FBI and CIA counterterrorism teams
EXPLOSIVE FILLED VAN STOPPED NEAR WASHINGTON BRIDGE
DEBORAH FEVERICK, CNN CORRESPONDENT: Yes, I can. That is the information that I am getting from two sources, that there was a van either on the New Jersey Turnpike or the Garden State Parkway, and that it was near the George Washington Bridge. There were two or three men who were in the van that was pulled over. It is not clear why the van was pulled over, but when it was, law enforcers found tons of explosives inside of the van.   That is, right now, all I am hearing. But again, two to three people in custody , and we are trying to get more information on that right now.  http://transcripts.cnn.com/TRANSCRIPTS/0109/11/se.04.html
JERUSALEM POST SAYS "TERRORISTS" IN A VAN PACKED WITH EXPLOSIVES WANTED TO BLOW UP THE GW BRIDGE
Source http://www.whatreallyhappened.com/WRHARTICLES/jpost.html
Given the Dancing Israelis repeated references to "Palestinians" & this art by JP you cant help wondering if there was a plan to blow up the George Washington Bridge cut off NewYork from New Jersey and blame the Palestinians Lets not forget that obnoxious Neocon father son pair of Fred and Donald Kagan wanted the US  to invade Palestine and take out the Palestinian Authority  the day after the 9/11 attacks
 MOHAMAD ATTA'S LUGGAGE
On May 9 2008, Professor David Ray Griffin, author of 9-11 Contradictions, brought out a significant point about Mohamed Atta who was the alleged ringleader of the Arab "hijackers." Griffen reported that Atta's luggage never made it on board on American Airlines' Boston Flight 11 even though there was almost an hour for the luggage to be loaded. Atta's luggage was used as "evidence" to prove that Arab "hijackers" took over the 9/11 planes. Found (rather "placed") in Atta's luggage was a copy of the Koran; an Islamic paradise wedding suit; a letter written by Atta that he planned to kill himself so that he could go to paradise as an Islamic martyr; and instructional videos for flying Boeing airliners Here & Here.
Now here's the rub. Atta's alleged Mitsubishi rental car was "found" in Boston Logan Airport's parking lot containing *yet another* copy of the Koran and *yet even more* instructional videos on flying Boeing airliners Here & Here.
MOHAMAD ATTA'S PASSPORT
Atta's passport was "found" UNSINGED from the World Trade Center's inferno a few blocks away from the catastrophe – even though Atta's name is   not listed on American Airlines passenger list http://www.realjewnews.com/?p=246
THE FLEEING OF DOMINIK SUTER POSSIBLE MOSSAD ASSET & OWNER OF URBAN MOVING SYSTEMS TO ISRAEL IMMEDIATELY AFTER 9/11
The five Dancing Israelis worked at the company Urban Moving Systems, owned and operated by Dominick Suter. After the men were arrested the FBI searched their offices and questioned Suter, however Suter fled to Israel before he could be questioned further.". The FBI had questioned Suter around September 12, removing boxes of documents and a dozen computer hard drives. However, when the FBI returns a few days later, he is gone. [New Jersey Department of Law and Public Safety, 12/13/2001; Forward, 3/15/2002; ABC News, 6/21/2002]"
source http://www.takeourworldback.com/dancingisraelisfbireport.htm
Domnik Suter was back in the US in 2009 see Suter's Back in Town –

LUCKY LARRY SILVERSTEIN
In 1998, the Port Authority of New York and New Jersey agreed to privatize the World Trade Center, the complex of office towers in Lower Manhattan that they had owned and operated since their construction in 1973. In April 2001 an agreement was reached with a consortium of investors led by Silverstein Properties and on July 24th, 2001 Larry Silverstein, who already owned World Trade Center Building 7, signed a 99 year lease for the Twin Towers and Buildings 4 and 5.
The lease was for $3.2 billion, and was financed by a bridge loan from GMAC, the commercial mortgage arm of General Motors, as well as $111 million from Lloyd Goldman and Joseph Cayre, individual real estate investors. Silverstein Properties only put down $14 million of its own money.
The deal was unusual in a variety of ways. Although the Port Authority carried only $1.5 billion of insurance coverage on the WTC complex, which earlier that year had been valued at $1.2 billion, Silverstein had insisted on doubling that amount, insuring the buildings for $3.55 billion. Silverstein's insurance broker struggled to put that much coverage in place and ultimately had to split it among 25 dealers. The negotiations were so involved that only temporary contracts were in place for the insurance at the time the lease was signed and by September the contracts were still being finalized.
Silverstein's group was also explicitly given the right to rebuild the structures if they were destroyed, and even to expand the amount of retail space on the site if rebuilding did take place.
Within hours of the destruction of the Twin Towers on September 11th, Silverstein was on the phone to his lawyers, trying to determine if his insurance policies could "construe the attacks as two separate, insurable incidents rather than one." Silverstein spent years in the courts attempting to win $7.1 billion from his $3.55 billion insurance policy and in 2007 walked away with $4.55 billion, the largest single insurance settlement ever. As soon as the deal was announced Silverstein sued United and American Airlines for a further $3.5 billion for their "negligence" in the 9/11 attacks, a claim that was struck down by the courts but is still on appeal.
Perhaps even more outrageously, in a secret deal in 2003, the Port Authority agreed to pay back 80% of their initial equity in the lease, but allowed the Silverstein group to maintain control of the site. The deal gave Silverstein, Goldman and Cayre $98 million of the $125 million they put down on the lease, and a further $130 million in insurance proceeds that were earmarked for the site's rebuilding.
In the end, Silverstein profited from the 9/11 attacks to the tune of $4.55 billion and counting.    Source
BETTY ONG A STEWARDESS IN FLIGHT 11 TOLD FLIGHT CONTROL THAT TWO JEWS DANIEL LEVIN AND EDMUND GLAZER WERE HIJACKING THE PLANE 
Bety Ong was an Airhostess in Flight 11 Ong said the four hijackers had come from first-class seats: 2A, 2B, 9A, and 9B . She said the wounded passenger was in seat 10B.The wounded passenger according to Betty Ong was Satam  al-Suqami According to the seating chart 2A was Wail Al Shehri 2B Waleed Al Shehri Now here"s the interesting part seated in 9A were Edmund Glazer (Jewish surname) and 9B DANIEL LEWIN (ex Saryet Matkal) Source  Nobody even CONSIDERED taking what Betty Ong said seriously and investigating Daniel Lewin and Edmund Glazer Betty Ong effectively said that Flight 11 was being hijacked by two Jews More Here
TAPE OF 9/11 AIR TRAFFIC CONTROLLERS MADE ON 9/11 WAS DESTROYED ODIGO (ISRAELI INSTANT MESSAGING COMPANY) SAYS ITS WORKERS WERE WARNED ON 9/11
THE 9-11 COMMISSION TO "INVESTIGATE" 9/11 WAS A COHENCIDENTALLY FULL OF SHABBOS GOYS AND JEWS 
Philip Zelikow (Dual Citizen US / Israel) was appointed executive director of the 9/11 commission. The report contains hundreds of glaring anomalies, contradictions, omissions and downright falsehoods. It even manages to omit any reference at all to the collapse of Building 7 at 5:20 pm. Many of the mid level staff who actually wrote up parts of the "report" were jews Max Cleland, former U.S. Senator resigned from the commission in December 2003, stating that "the White House has played cover-up." The Senior Counsel to the 9/11 Commission, John Farmer – who led the 9/11 staff's inquiry – said "At some level of the government, at some point in time… there was an agreement not to tell the truth about what happened ".He also said "I was shocked at how different the truth was from the way it was described… The tapes told a radically different story from what had been told to us and the public for two years… This is not spin. This is not true."
AFTER SO MANY COHENCIDENCES ONLY NAIVE CONSPIRACY THEORY IDIOTS CAN BELIEVE A BUNCH OF ARABS WITH BOXCUTTERS & KNIVES HIJACKED AND CRASHED FOUR MODERN AIRPLANES